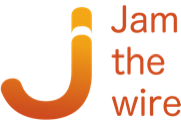 How it works:
• Artists get 3 songs/ videos with promo info on 1 channel for free
• Go here to buy better placement, more songs, even your own channel!
• Artists use existing or uploaded YouTube videos
• Artists get a portion of audience donations based on percentage of their songs
• Another portion goes to a rotating list of charities
• Charities & musicians help & gain by promoting it to their contacts
Submission Guidelines:
• Original songs only
• Good recording quality
• JamTheWire reserves the right to accept or deny based on content & quality
• We will reject anything with e.g. hate speech, racism, excessive swearing.
• Also see our Terms and Conditions
Artists currently on JamTheWire
Join JamTheWire's Artists
Gregory Haddow: www.jamthewire.com
The Outer Half www.outerhalf.com
The Wayward Monks www.soundclick.com
Kyle Smith: www.kylesmithmusic.com
British Wire Gauge www.spotify.com
Barbwire www.barbwirecountry.com
The Thames Delta www.spotify.com
Junkyard Pharoahs www.soundcloud.com
Max Greenberg www.isolationstudios.net
Mix: Wolff www.wolfflive.com
Rock: British Wire Gauge www.spotify.com
Instrumental: The Wayward Monks: www.soundclick.com
Country: Waiting on more Country artists!
R&B: Waiting on more R&B artists!
Punk: Waiting on more punk artists!
Metal: Waiting on more Metal artists!
Jazz: Waiting on more Jazz artists!
Folk: Waiting on more Folk artists!...
Other genres, welcome too